So, you have your community set up and you have your profile fields in. Chances are, your visitors will want to filter users on certain fields to find specific profiles. Here's a quick guide on how to use the Ultimate Member Search feature.
Setting up fields
Before adding a search option to your member directory, make sure all the fields that you want to display are available.
Configuring the search form
Each individual member directory can have its own search form. So, in order to add a search form, you must visit the member directory that you would like to edit.
Go to You Admin Panel > Ultimate Member > Member Directories
Select the directory you would like to edit
Now on the directory edit screen, scroll to Search options and toggle the checkbox labeled Enable Search feature.

Once enabled, more fields will become available for you to choose from. The most important field is "Choose field(s) to enable in search". By selecting the dropdown and choosing the fields you would like users to search on, you are well on your way to adding a search form to your directory. After selecting the fields, hit Update at the top right corner of the page to save the changes.
Learn more about the Member Directory form here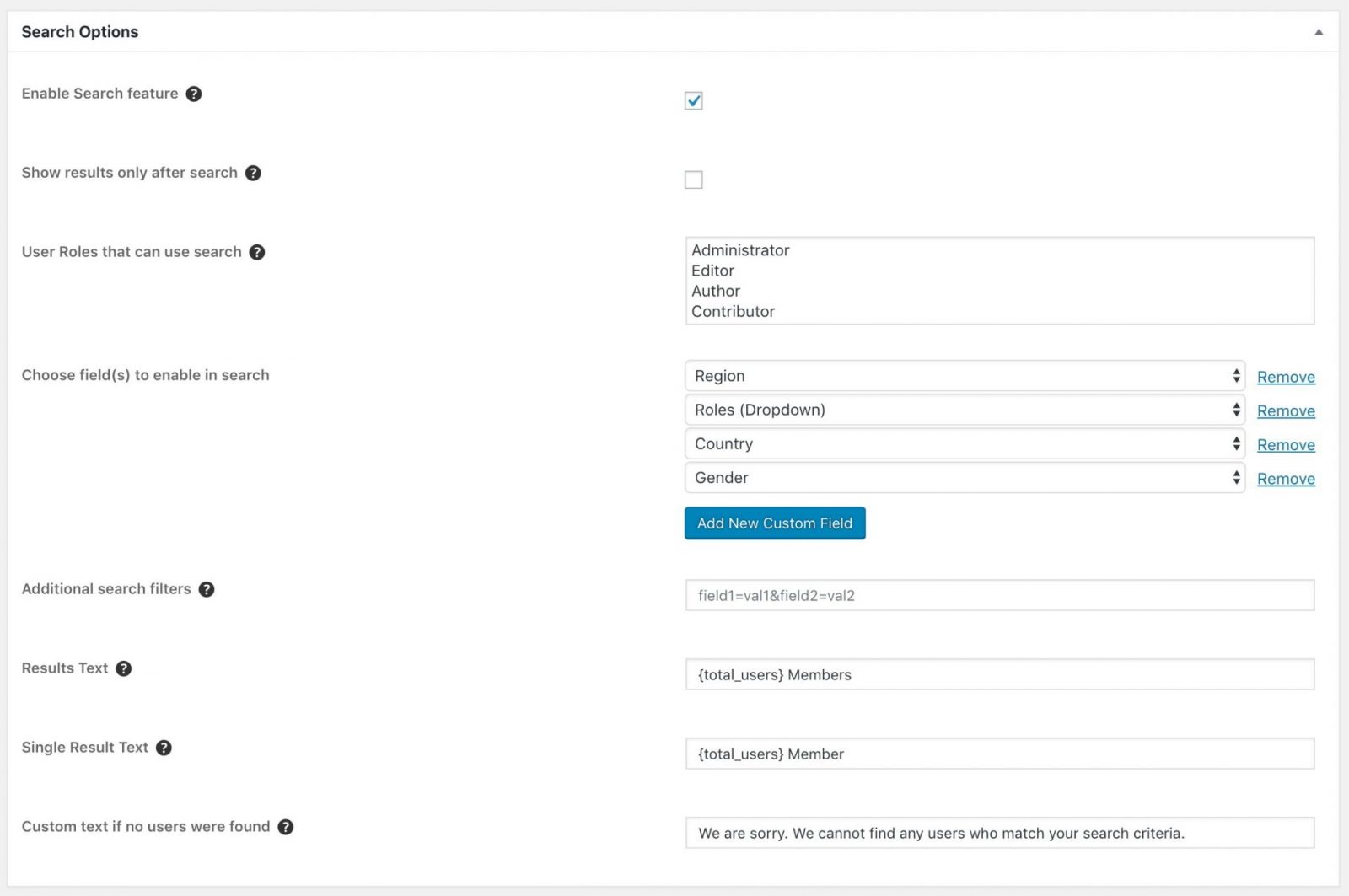 Now, if you view your member directory again, you will now have a working search option on your site.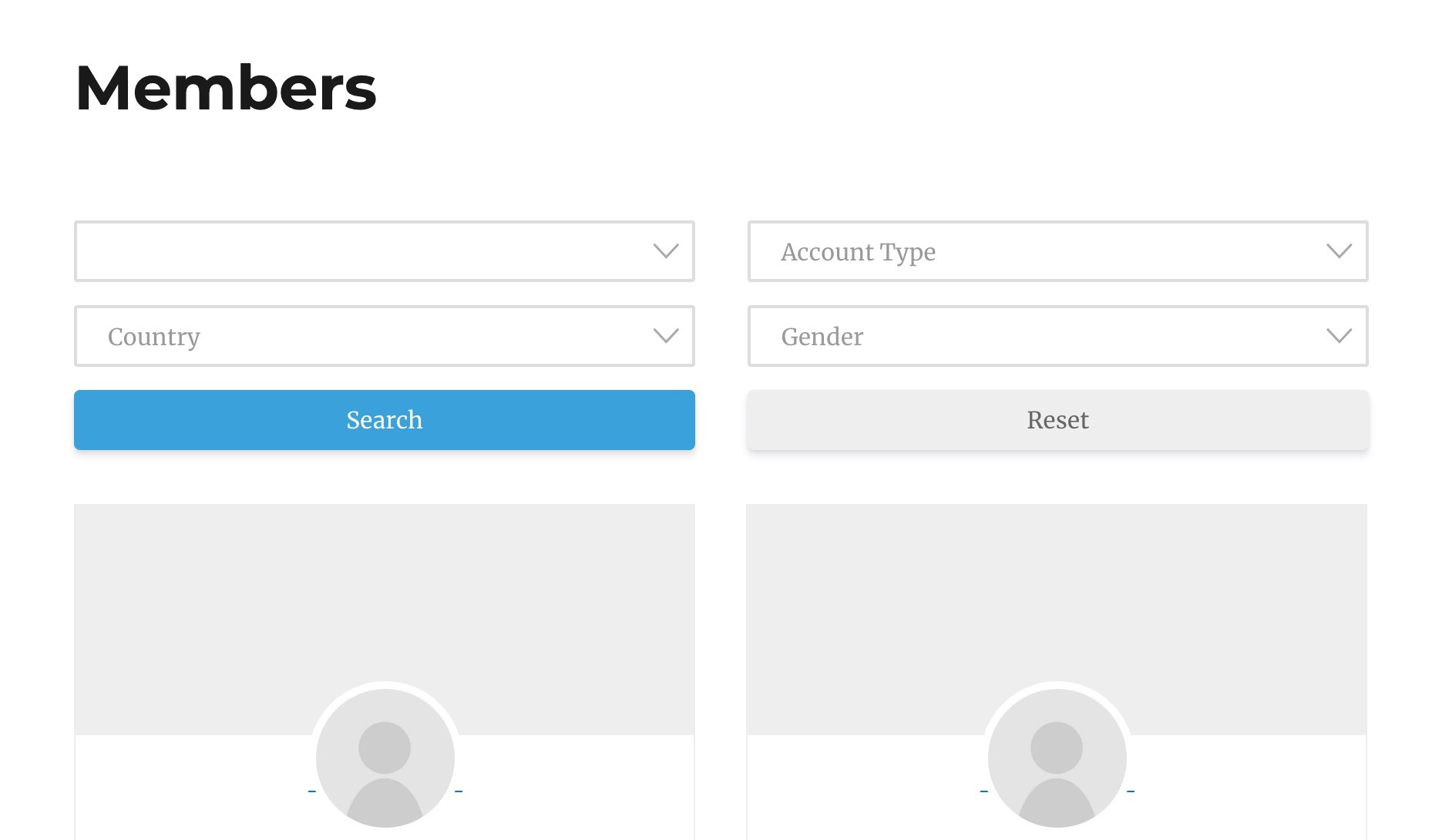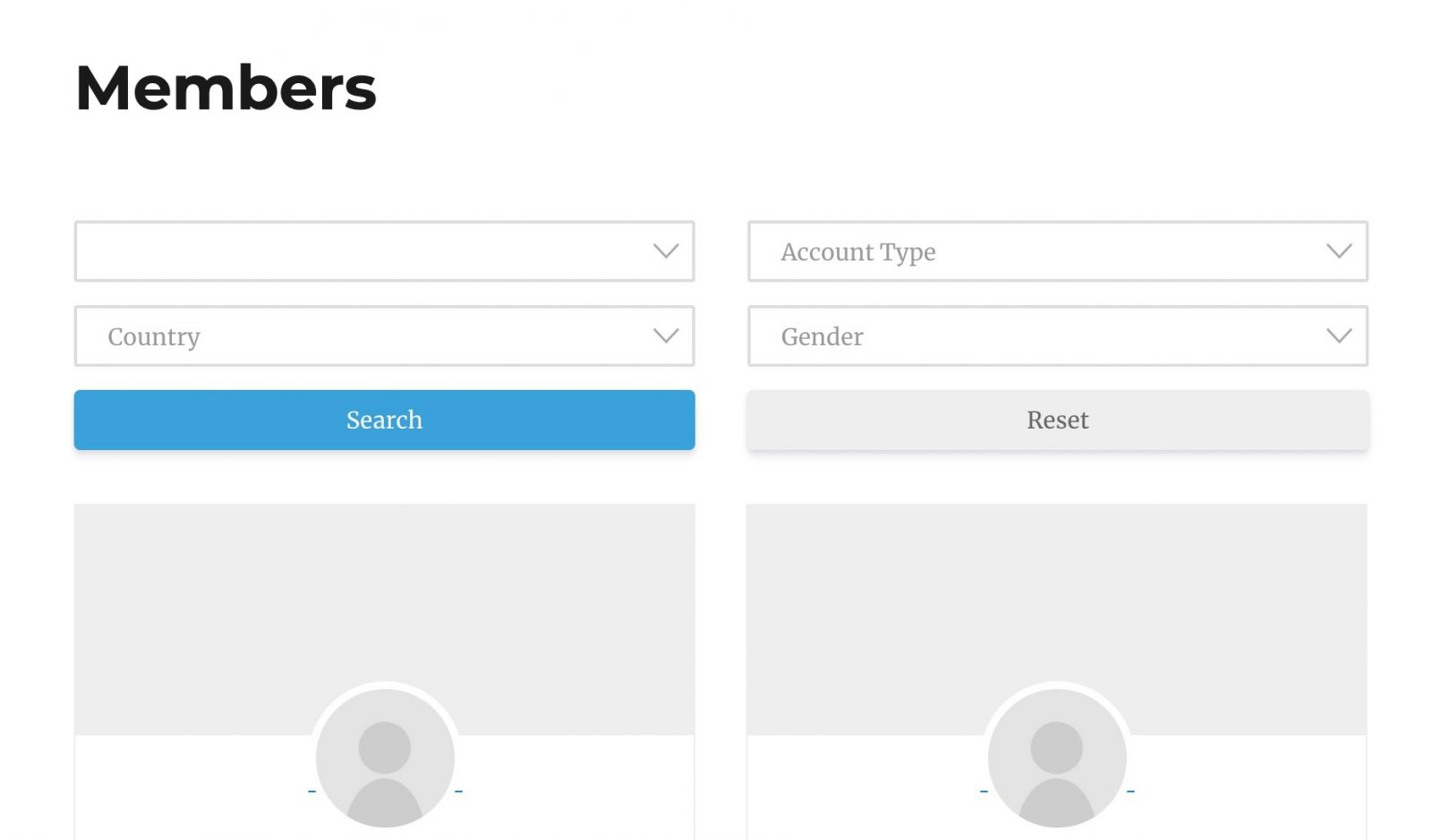 If you are interested in setting up more advanced searches and filtering, check out the post: How to setup an Advanced Search with Ultimate Member