Ultimate Member profile tabs are usually built using code. With UM Custom Tab builder, you can create tabs with no coding necessary. The Tab builder helps to add custom tabs to profile and the new UM User Groups.
3 Different types of tabs.
UM Forms
Separate different profile fields into separate tabs by adding UM Forms to different tabs.
Shortcodes
Easily add a shortcode to it's own tab.
Content
Add custom HTML content mixed with shortcodes and short tags.
Features
Easy to use builder
Take the guessing out creating new tabs. Simply give the tabs a title, icon, slug and a bit of content and you've got yourself a new tab.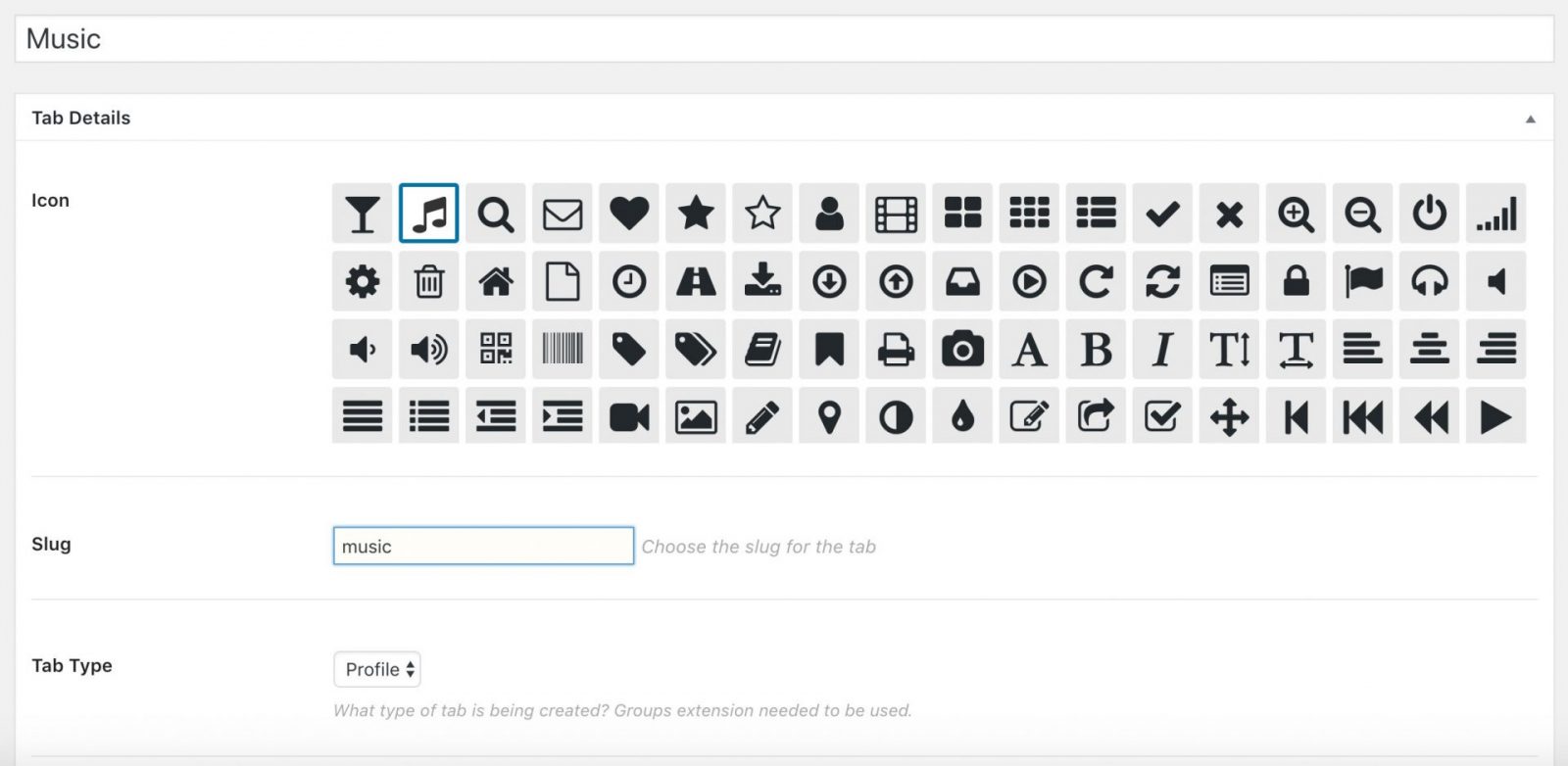 Short Tags
Add our custom short tags that allows you to pass dynamic tags to shortcodes.
Icon Picker
Choose Ultimate Member icons for the profile by simply clicking fromt the list.
Unlimited Tabs
Create unlimited tabs as much as needed. Hide/show tabs based on roles.
What can you make?
Contact Form
The tab builder supports Contact Form 7. Simply enter a contact form shortcode and all emails will be sent to the profile owner.
Extra Profiles
Need to separate profile fields into a separate tab? Use the UM Tab builder to add a separate UM Form.
Home Tab
Use multiple shortcodes and short tags to create custom home screens for user profiles and groups.
Screenshots
Take a peek of how it works